The Tutti Frutti Team Challenge, contained in the Great Days program, has been a very particular mountain-bike day. Teams of 3-5 participants whizzed on the trails looking for check-points, places and objects and faced some special challenges like diving in the river. Everything captured on the smartphone on order to get points. A new way of living the Mountain in the spirit of sport and friendship.
Elena Martinello, from Ride Like a Girl Project took part to this adventure with a girls team, completed by the friend Valentina Donà and the Liv Cycling ambassador Francesca Guerra. Here what she told us about her day.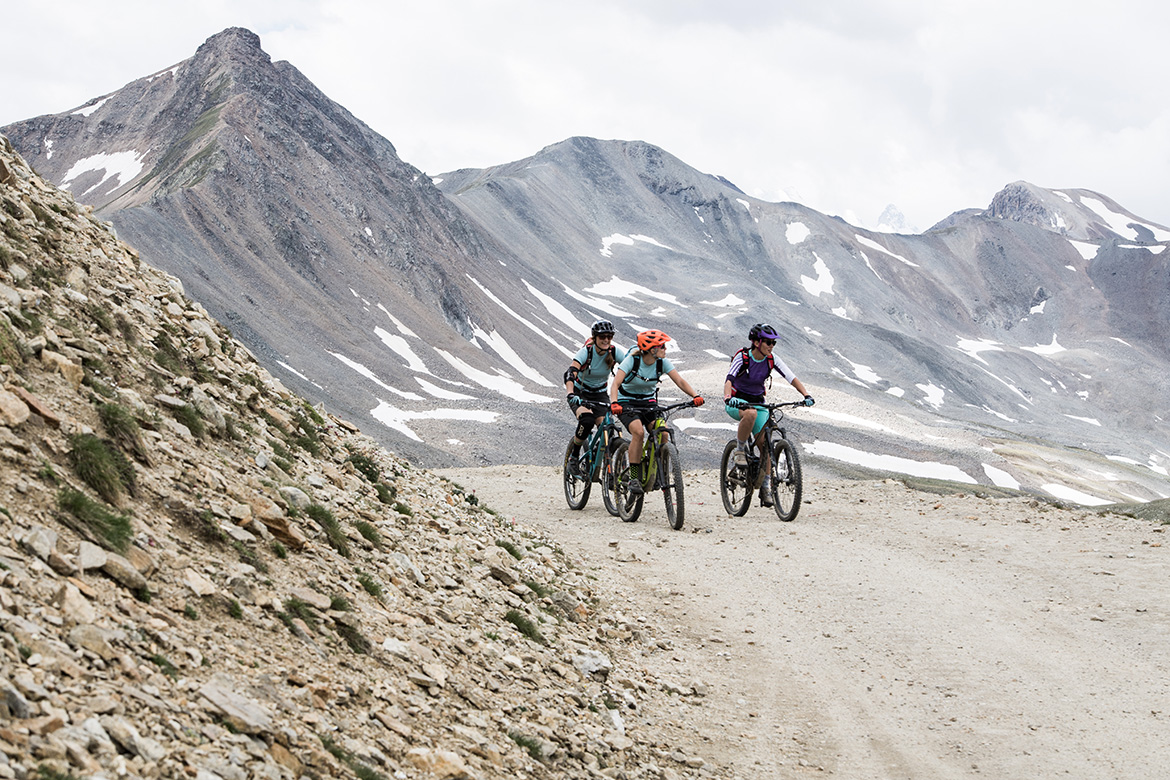 The game consisted in getting as more points as possible looking for mysterious objects spared along the whole Carosello 3000 area…but we aimed to much more: spending a day with our friends and sharing our great passion for mountain bike.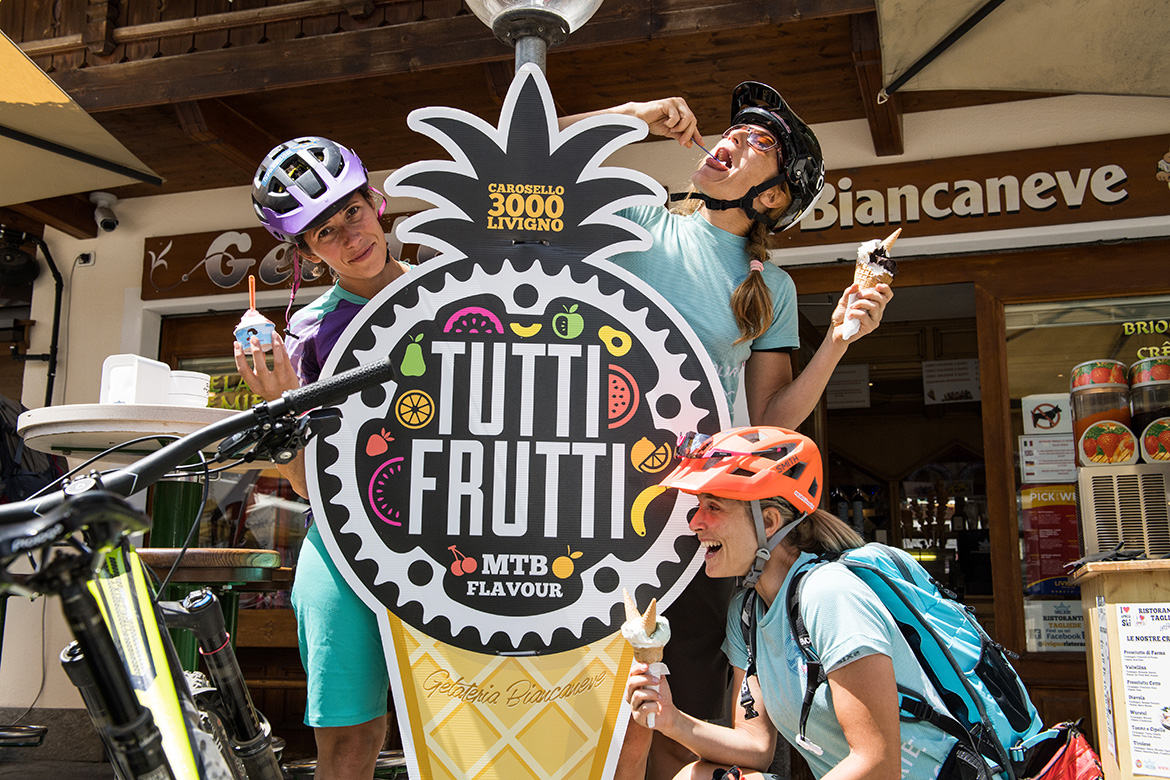 Within the objects to find there was this huge ice-cream. We haven't hesitated to get into the shop and order a Tutti Frutti ice-cream. A break to fully enjoy it, and then ready to go back on the trails…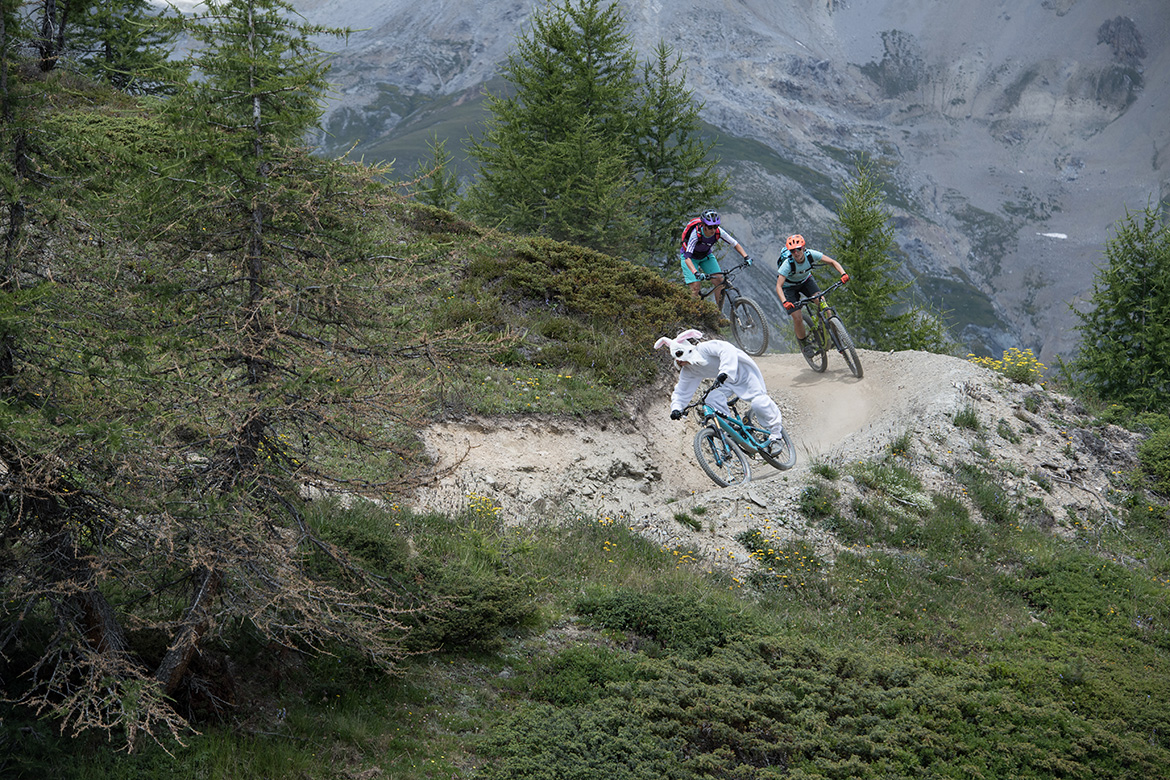 Why not to chase a white rabbit? It seems to come out from one of the most famous fairy tales, and we, little Alices, have tried to catch him. To keep track of him we should have ate one of those magic cookies that maybe would have made our bike wheels much bigger ;)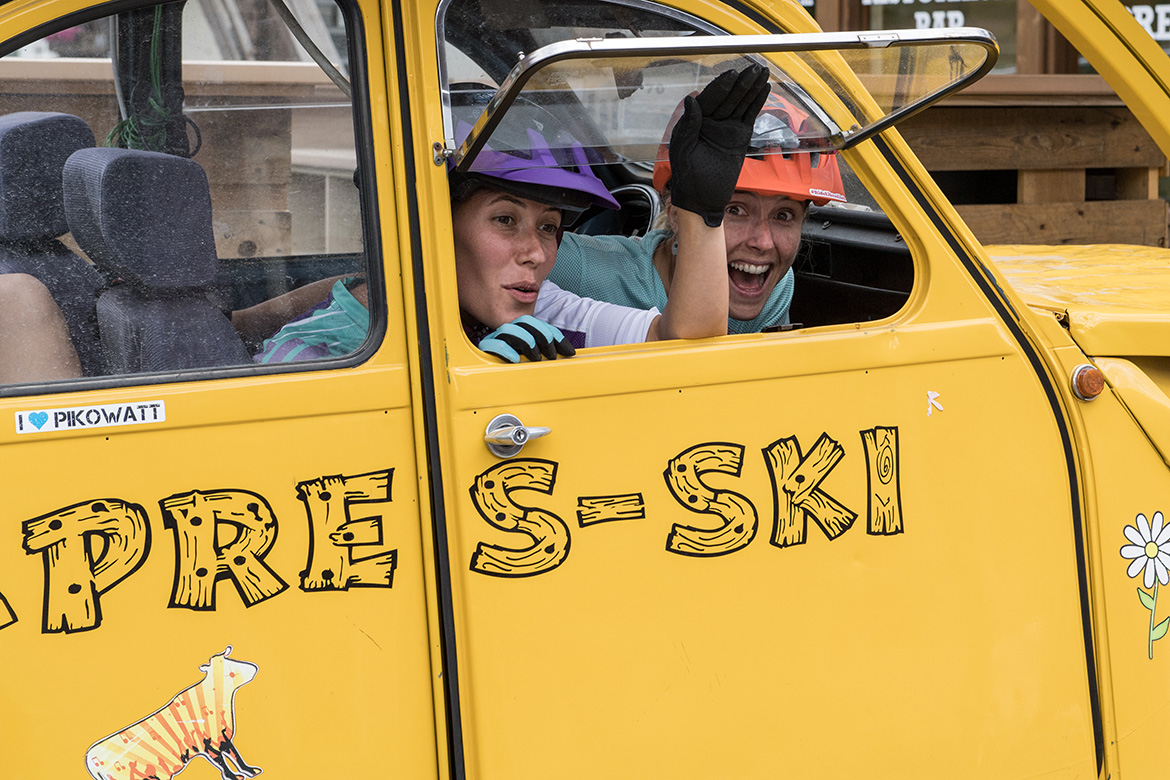 A funny object to photograph was a yellow Cytroen Dyan, at the start of the lift that brings to Costaccia. We tried to fit the three of us for a funny picture without getting too much attention… obviously everyone was looking at us!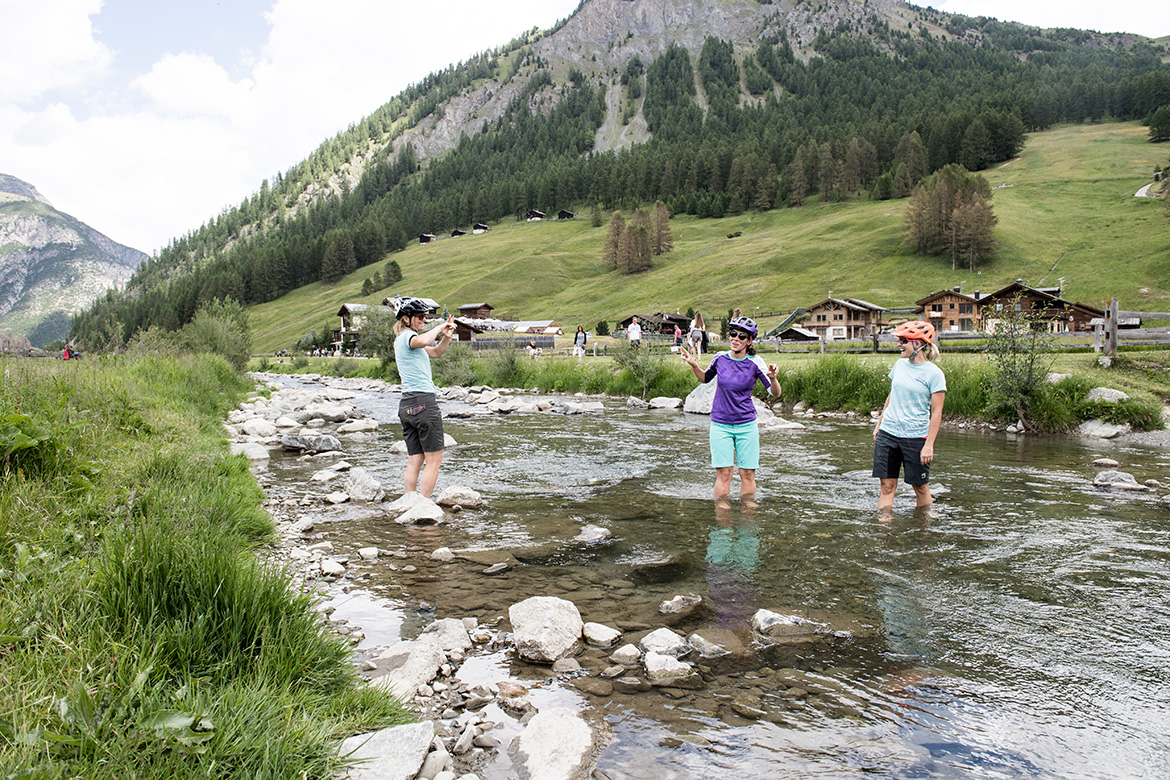 One challenge of the game was "swim in the river", but to us it was something too insane, hence we thought it would have been enough to dip only our feet in the icy waters of the river that crosses Livigno. But we were wrong…it seems that somebody actually dived. Congrats!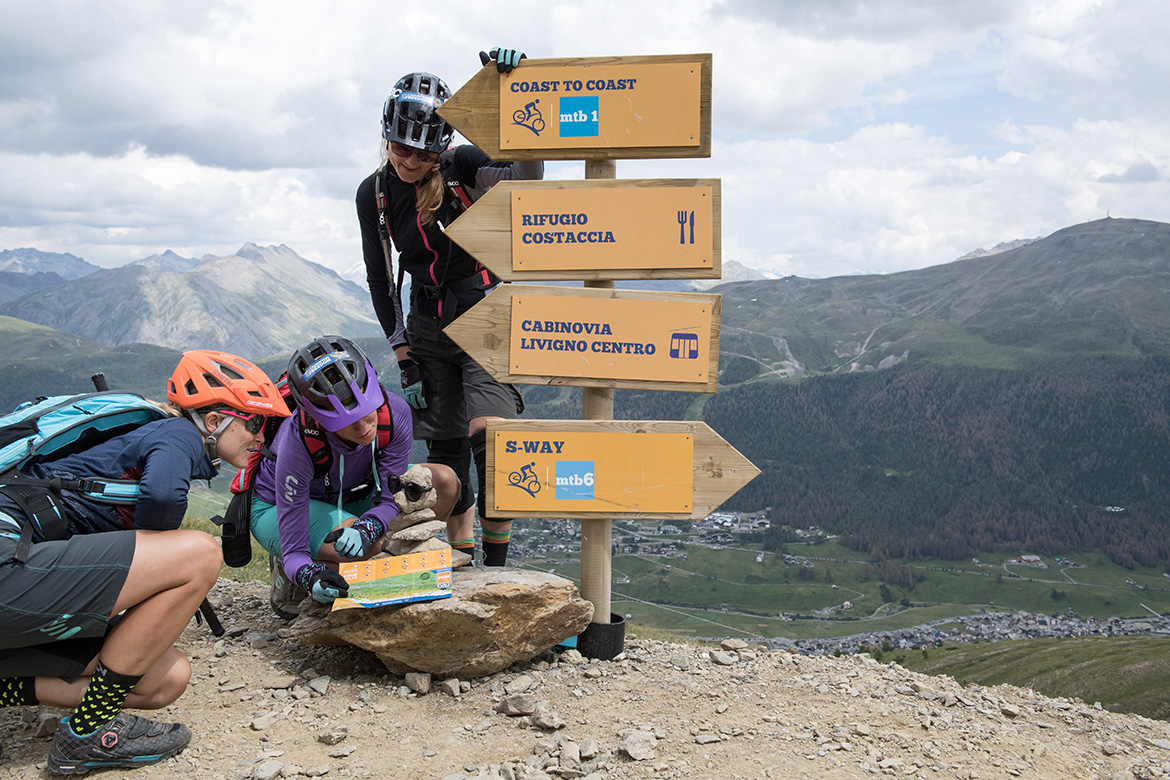 We are girls…reading the map wasn't our best…but we found on our path a nice stone man who showed us the way. He really knows well those trails of Carosello 3000.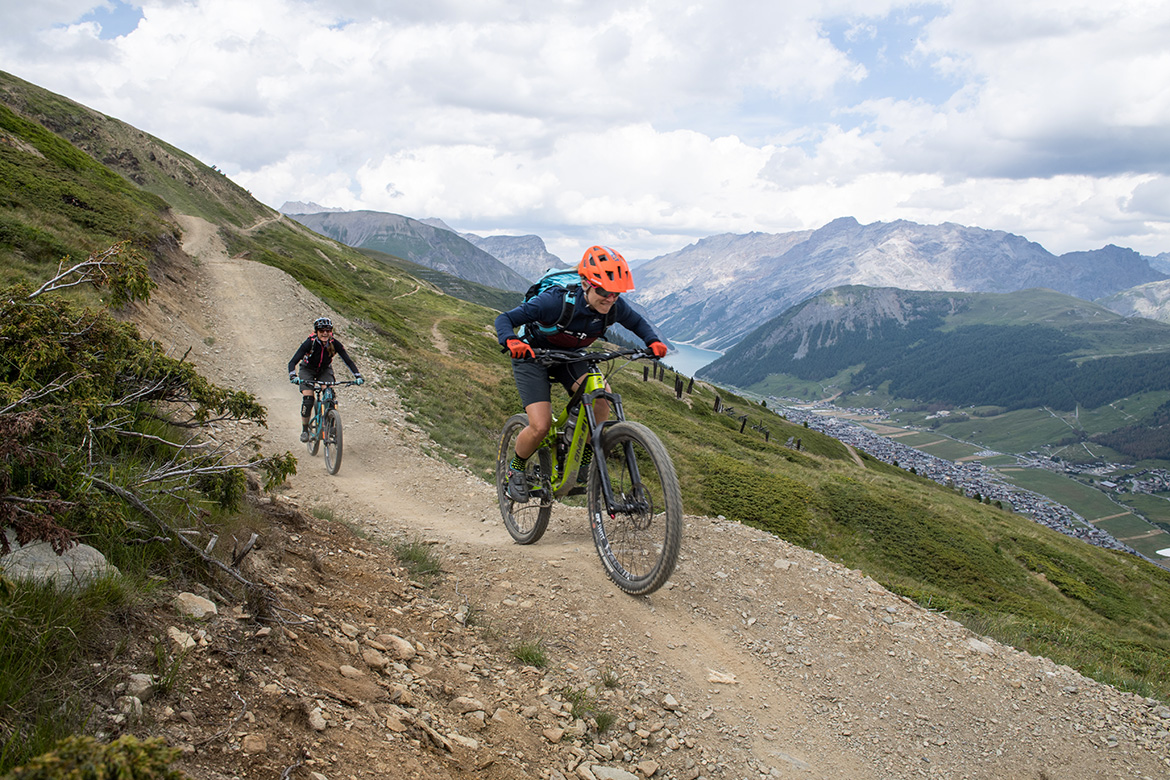 And how riders say…down full gas!!! We were a tight-knip and homogeneous team, everyone with the wish of running the Carosello 3000 Mountain park discovering all the trails we could. A good way to know and challenge ourselves.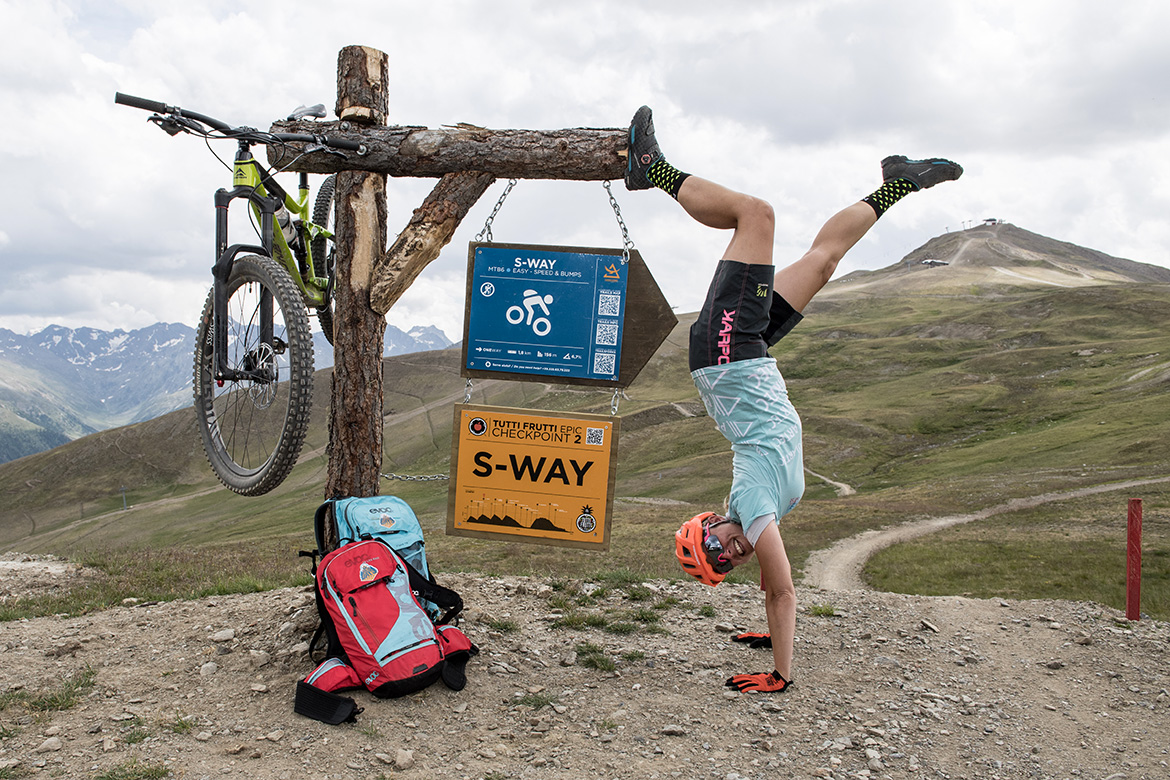 Some stretching…legs up and head down before going back on the bike to run the great S-Way trail. We really wanted to enjoy the day and we exploited every moment to make some good picture.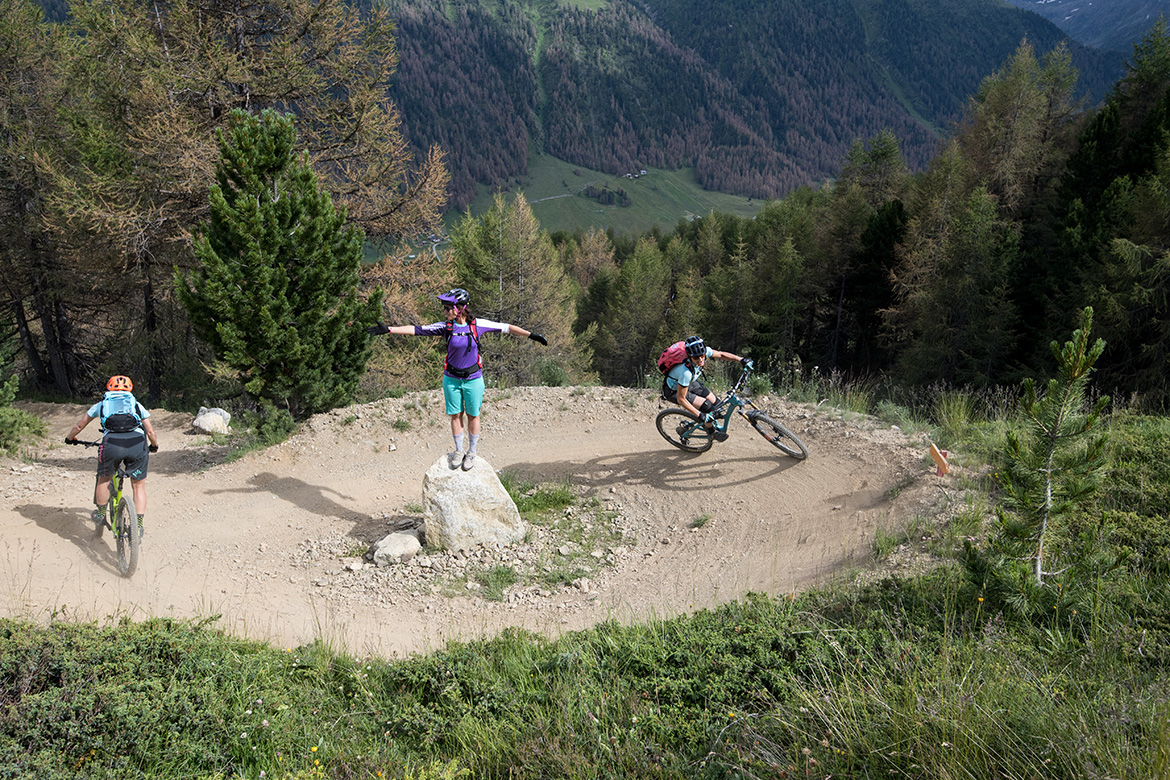 Joking, playing, laughing it seems to be our strength…the powder doesn't scare us at all and every occasion is a good one to invent somenthing new.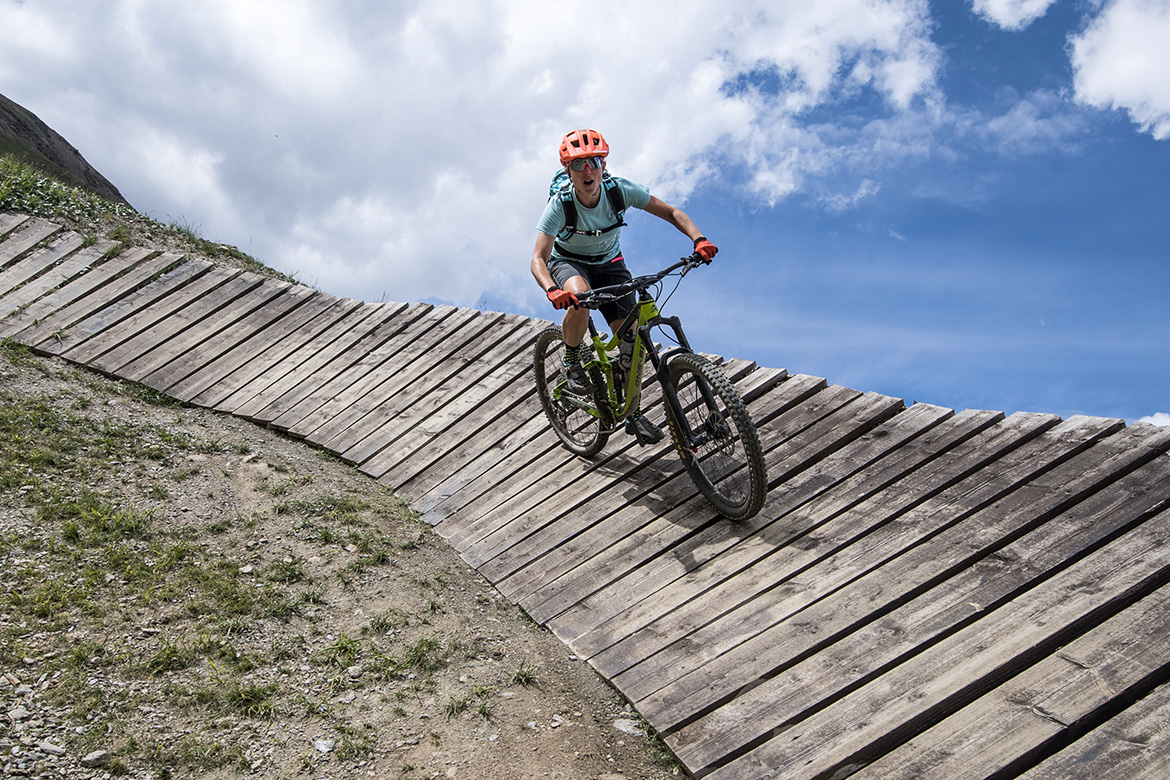 Some breathtaking berm to take full speed. The emotion is the same of the roller coasters but here we have to choose the right trajectory.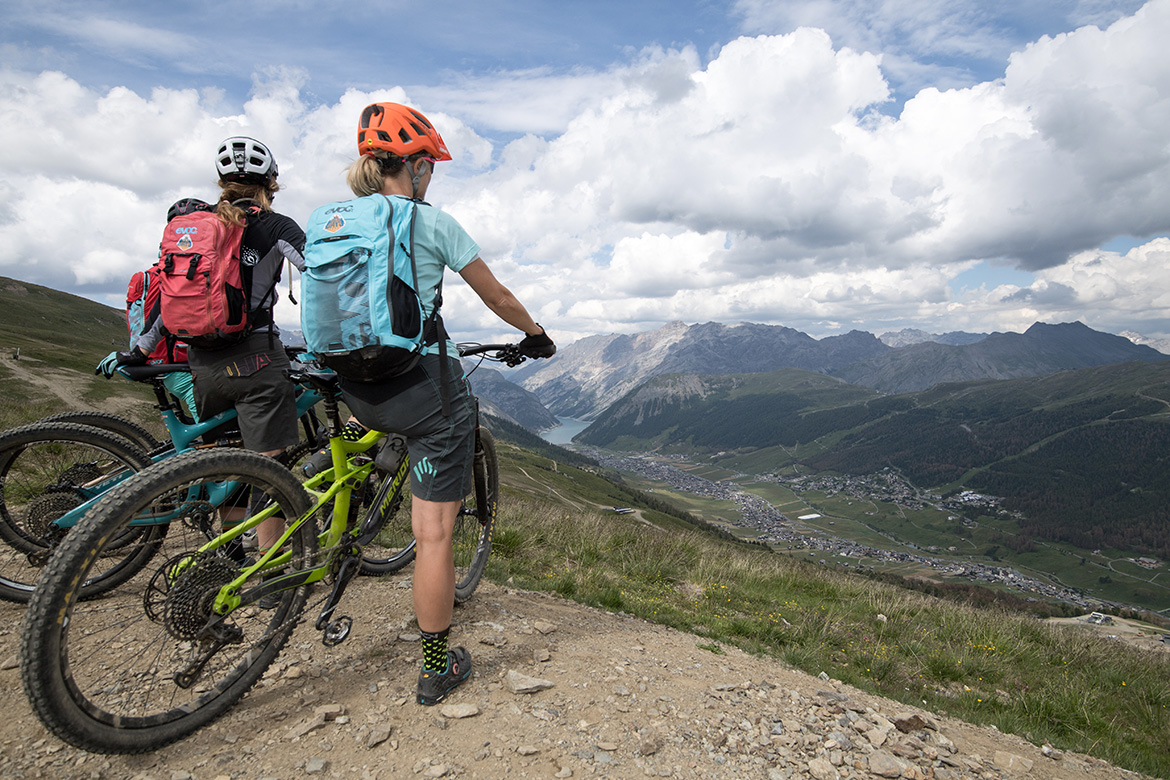 What a view. Have you ever seen Livigno from above? The absence of trees enables to always have the view on the valley. Every trail gets to the village, you only have to choose which one running.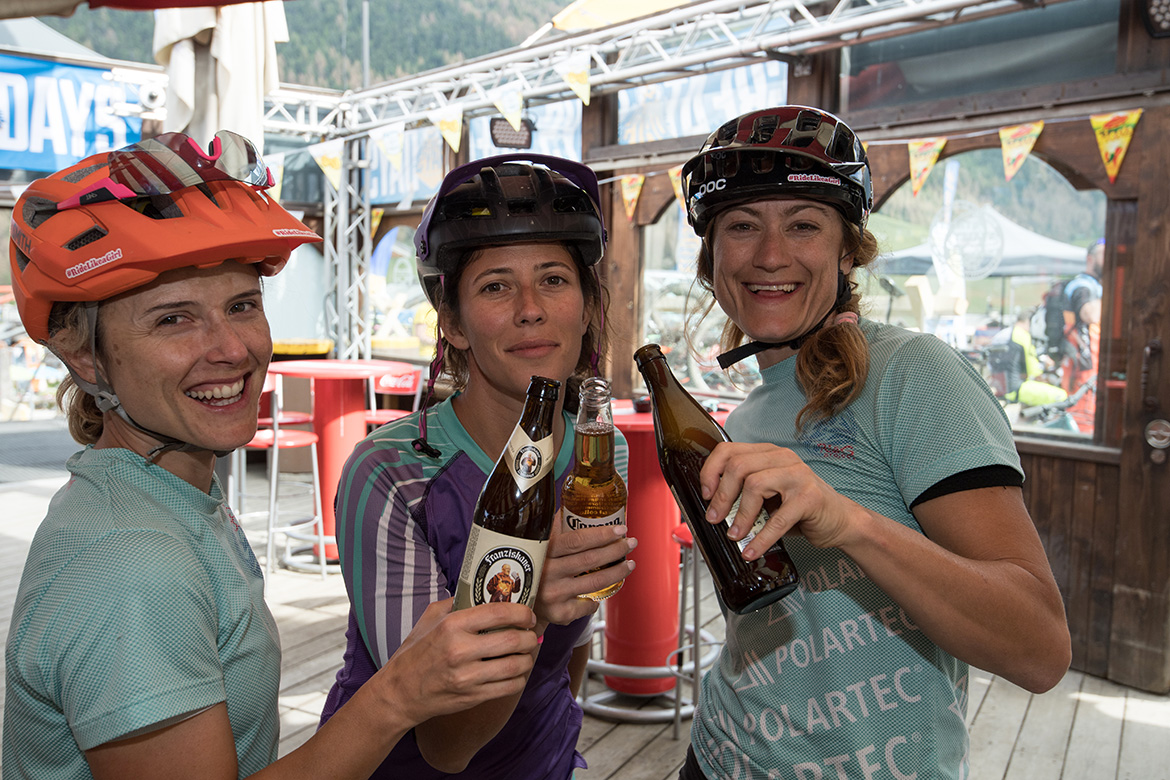 And after a good day spent together, nothing better than a fresh beer. Many thanks to the girls of the team, now we only have left to toast all together! ;)
ITutti Frutti Epic tour is a 45 km route which includes the new Carosello 3000 mtb trails and other historical trails of Livigno. The tour is perfect for who want to live an amazing bike-day with an all-mountain, cross-country or enduro bike.
You can do this tour on your own (download brochure, map and gps route) or together with a local mtb guide (see Tutti Frutti Experience).