For the Outdoor Media Event organized by Livigno, which gathered in Livigno the biggest European outdoor media, we alpine guides (Guide Alpine Livigno and White Line Guides) decided to promote Carosello 3000 a different activity: bivouac at the top of a Mountain, which normally is not such a strange thing, but in this case we decided to do it in winter.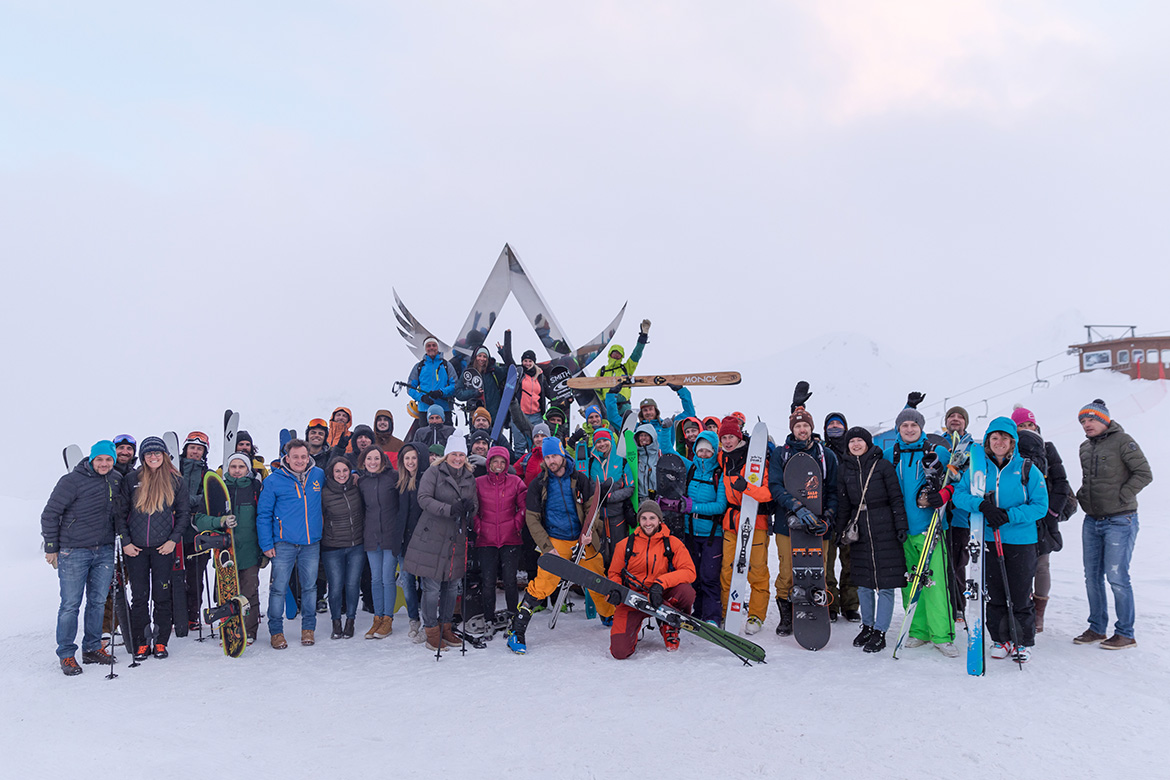 Choosing the place has been pretty easy: the Monte delle Rezze, one of the most suggestive places in the area with a spectacular view on the Livigno valley. As guardian of the place there's a Virgin statue revised in a futuristic way, that the locals renamed Madonon. With her an alpine bivouac, which has been left open to permit to the outdoor enthusiasts to utilize it during winter and summer.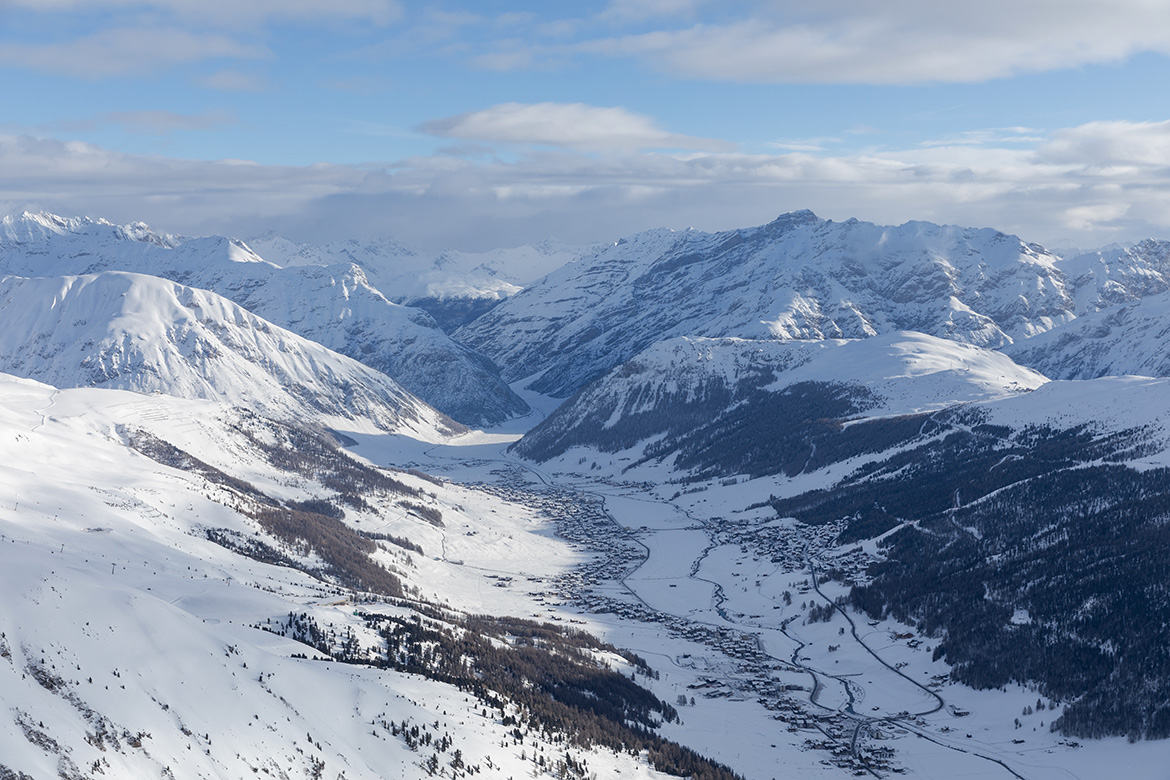 At 6pm we had dinner at the Restaurant La Stuvetta at almost 3000m: one of those dinners so good and abundant that personally tires me. But at the time to leave everyone is extremely active, ready to go. Maybe a bit anxious or hesitant for this completely new experience.
We put the sealskins on, we start to walk.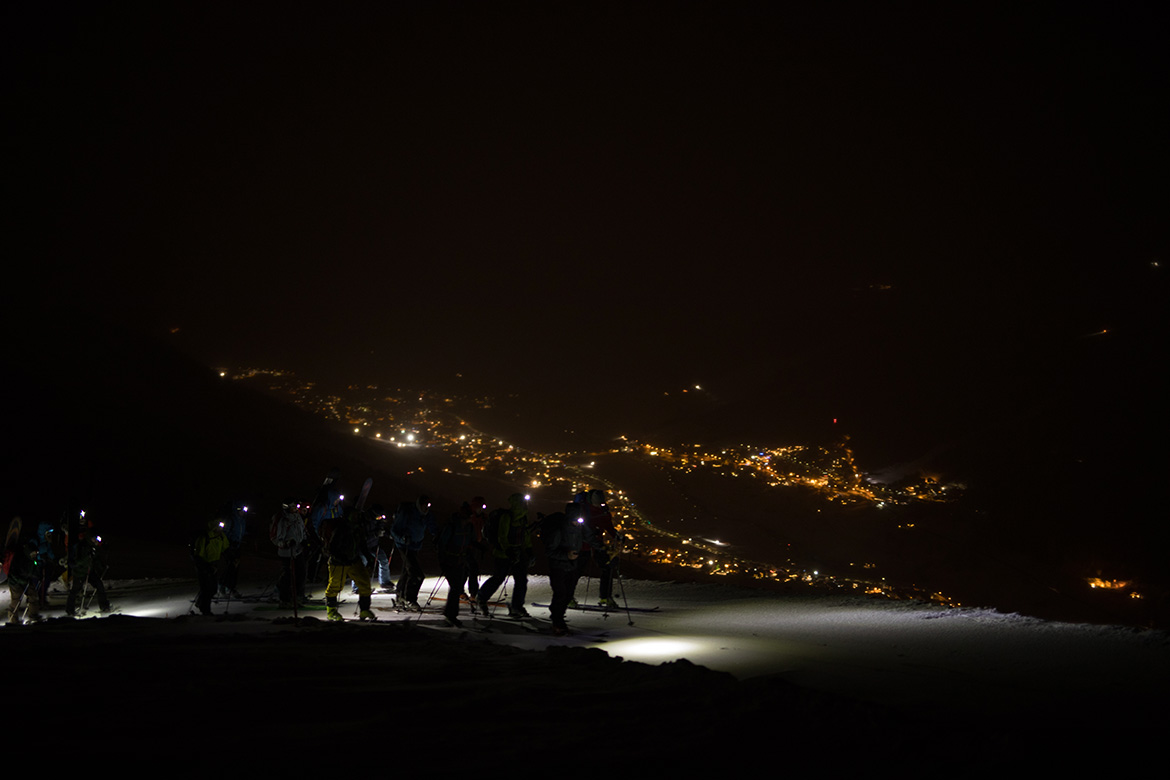 The weather is not perfect, we can't see either moon or stars. There is wind and some snowflake; but walking with a headlight in those conditions is awesome. The flakes fall in a faster and more confused way than usual due to the wind, looking like thousand white shooting stars.
We start to go up, the snake of lights is really fast; and almost without realizing we arrive at the peak.
The bivouac is cozy, the journalists are inside, we set up the tents before going to sleep.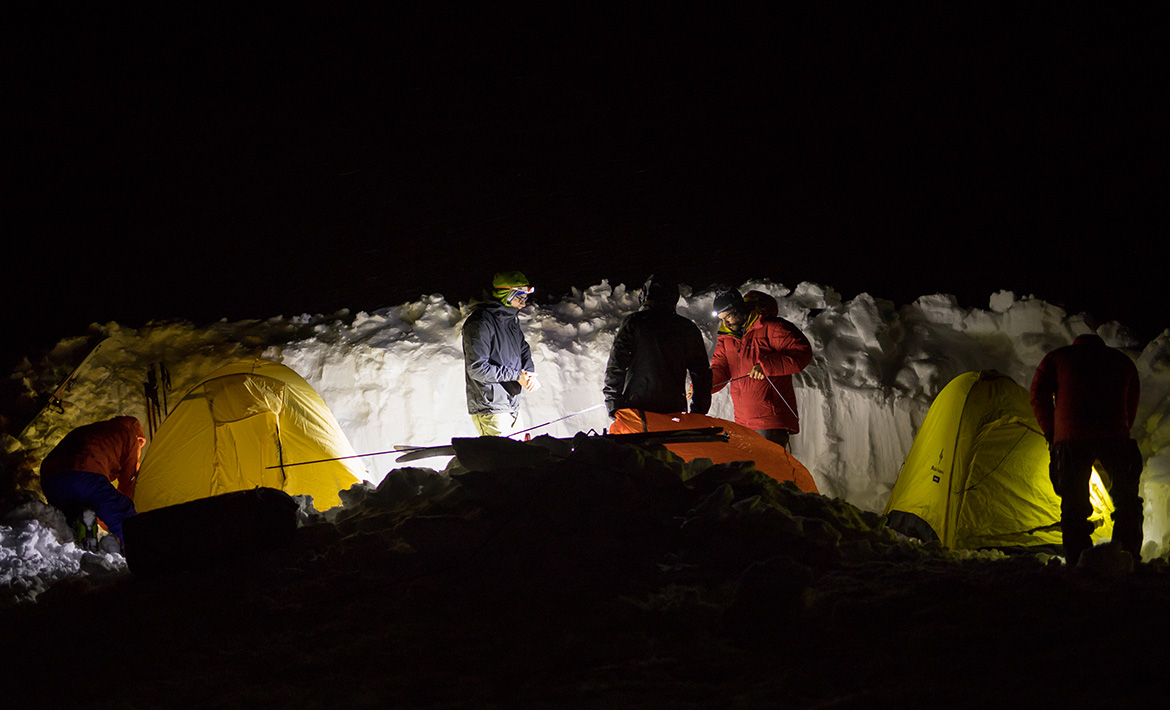 In the morning the opinions and the expressions are different but the same, there's who says to be tired since it was hard to sleep and who says to be felt asleep immediately, but everyone was incredibly happy. Or maybe not so incredibly since when you live experiences like this you can't wake up without a smile.
The sunrise at the top of a snowy Mountain, around us only silence and other mountains. The idea of being in a place much more unique and magic than the usual ones, is not a sensation that only the guides feel, it's a sensation that everyone who experience it can feel. Thirty people extremely happy, or 35, because also for us, accustomed to bivouac at open air, is always like the first time.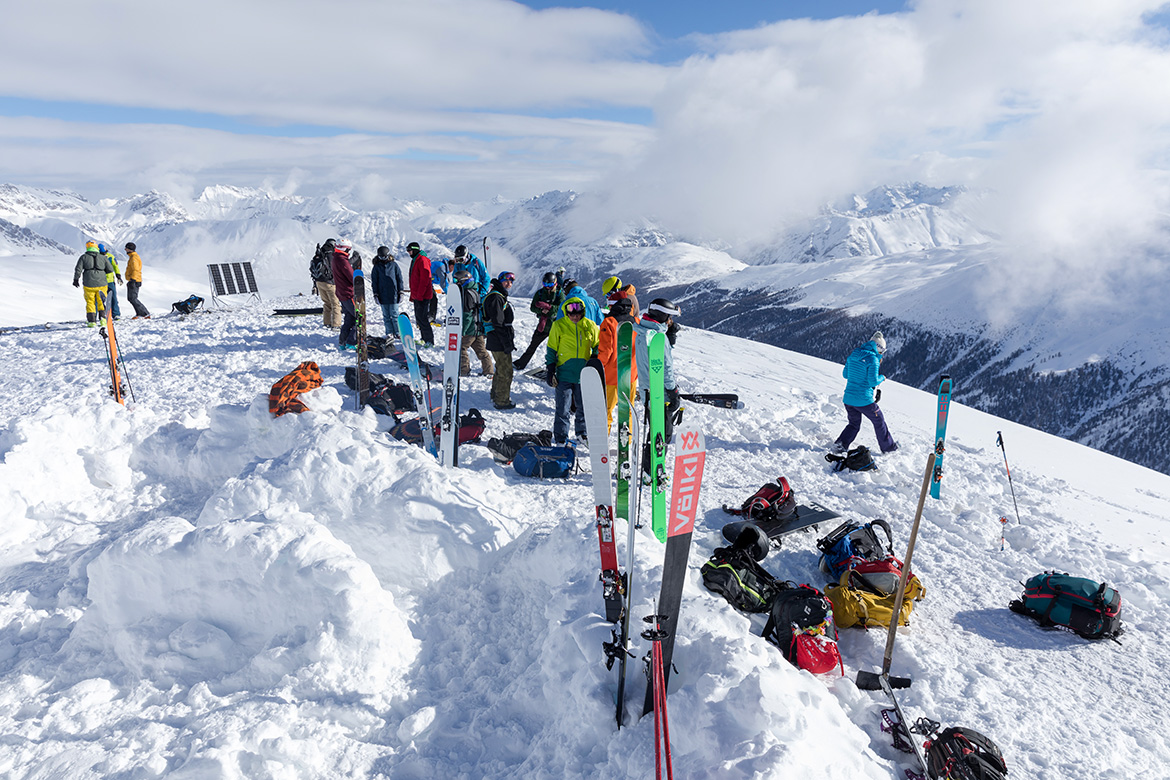 And then the downhill. Sliding in the powder lighted by the first rays of the sun in the early morning, the joy of drawing your lines on the Mountain, and the awesomeness of that moment, when, on that Mountain, you are the only one.
An experience like this gives you unique emotions, it leaves inside you that sense of serenity and peace, that inexplicable sense of happiness that only the mountains lived at their pure nature can give you.

Paolo Marazzi
White Line Guides